Join Our Team of Tutors Devoted to Academic Excellence
"It is a pleasure to be working with Qualified Tutors because of the friendly environment. Loving what you do helps one to do it beautifully. I have always wanted to teach besides my actual job, and it is not because of the money, it is just because of the passion that I have for teaching. It is the best feeling that you get when you teach something that somebody has taught you, and it brings back all of the old memories."

- A Qualified Tutor
Qualified Tutors Inc. prides itself in the quality of selected tutors who meet some of the following criteria:
Enjoy working with people
Strong organizational skills which can be taught
Have previously tutored/taught
Computer literate
Positive role models
Open to communicating with office on ongoing basis
Willingness to accept positive reinforcement
Have/will secure a police background check if hired
Current university students
Post graduates currently working on degrees
Graduates working in their field of study
Certified teachers (elementary and/or secondary)
Related experience to tutoring
Flexible hours
Available weekdays after school and/or weekends
Can tutor a minimum of 4 hours a week
Personal excellence in subject area(s)
Strong communication/interpersonal skills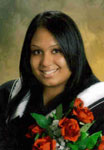 An interview and company orientation lasting approximately 1.5 hrs, may be arranged. If accepted you will learn how to use our excellent online application system for students and tutors. In addition, you will receive curriculum books so that you become familiar with the syllabus and educational guidelines.