Join Our Team of Tutors Devoted to Academic Excellence
"It is a pleasure to be working with Qualified Tutors because of the friendly environment. Loving what you do helps one to do it beautifully. I have always wanted to teach besides my actual job, and it is not because of the money, it is just because of the passion that I have for teaching. It is the best feeling that you get when you teach something that somebody has taught you, and it brings back all of the old memories."
Qualified Tutors Inc. prides itself in the quality of selected tutors who meet some of the following criteria:
Enjoy working with people
Strong organizational skills which can be taught
Have previously tutored/taught
Computer literate
Positive role models
Open to communicating with office on ongoing basis
Willingness to accept positive reinforcement
Have/will secure a police background check if hired
Current university students
Post graduates currently working on degrees
Graduates working in their field of study
Certified teachers (elementary and/or secondary)
Related experience to tutoring
Flexible hours
Available weekdays after school and/or weekends
Can tutor a minimum of 4 hours a week
Personal excellence in subject area(s)
Strong communication/interpersonal skills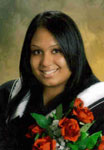 An interview and company orientation lasting approximately 1.5 hrs, may be arranged. If accepted you will learn how to use our excellent online application system for students and tutors. In addition, you will receive curriculum books so that you become familiar with the syllabus and educational guidelines.
Tutor Online Application
*Required fields.
<form action="http://www.webasia.com/qualifiedtutors/joinourteam.aspx" "="" method="post" enctype="multipart/form-data" name="Subscribe">
* Full Name:
Gender (optional):
* Address:
* City:
* Postal Code:
* Nearest Intersections:
* Home Phone:
* Cell Phone:
Work Phone:
* Email Address:
* Car Availability:
Birth Date (optional):


* Check if You Reside in One of These Regions:
GTA, Peel, York & Surrounding Areas
Other

* Please upload your Resume and Cover Letter (zip for more than one file):


* Subjects You Can Tutor:
*You can review current curriculums at www.edu.gov.on.ca for help in completing this section.

Math
Functions/Adv Functions
Calculus & Vectors
Data Management
Statistics
Accounting
Business Studies
Economics
Law
Computer Skills
Science
Physics
Biology
Chemistry
Organic Chemistry
Geography
History
Political Science
Language Arts
English
English Litercy Skills
English Literature
Essay Writing
ESL
TOEFL / TOESL
EQAO Prep
Literacy Test Prep
SAT / SSAT Prep
French_Core
French Ext/Immersion
Special Education
Pre-School/ECE
Music
GED
GRE
DAT
GRT
GMAT
LSAT
MCAT
PATI
Other Entrance Exams
Other Subjects - please list:

* What grade levels can you support? (click all that apply)
Pre-School/ECE
Primary-Junior (K-6)
Intermediate (7-8)
Secondary (9-12)
University/College
Adult

* Do you have at least 4 hours a week available to tutor? Yes No

* Are you available for the current/next school year? Yes No




* Current Level of Completed Education:
*If still in school, please indicate year and institution


* Previous Tutoring/Related Experience:


* Your Future Goals Once Finished School and/or Your Current Job:


* Hobbies and Interests - Volunteer Work - Organizations:



References:
*Please provide two (2) references