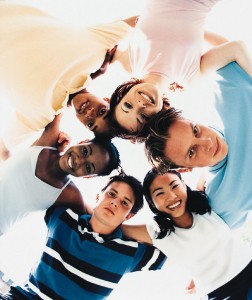 Many people look forward to summer as a time to unwind and enjoy warmer weather. These few months also provide a perfect opportunity for students to continue their education by building upon the knowledge gained during the school year.
Summer learning is important and there are a number of fun and engaging activities that students can participate in to increase their retention:
Visit a library
Libraries offer a variety of books, movies, music and more! Some libraries also hold summer reading programs with prizes and other incentives to motivate students.
Take a trip
Whether it's a simple excursion or a longer trip, students can get involved in researching and planning for a trip. This also sets them up to learn about things which are interesting to them.
Go to camp
Summer camp gives students the opportunity to discover new hobbies as well as develop academic and life skills. Students can also benefit by interacting with friends and classmates in a different type of setting.
Enroll in a course
Many schools offer summer courses in core subject areas for elementary and secondary students. Some students find that these courses provide a more relaxed atmosphere and schedule than the regular school year.
Work with a tutor
Students may wish to improve their understanding of a given subject or get a head start on something new. In either case, tutors can tailor each session to the learning styles and needs of the student. In their role as tutor/mentor, they can help students become enthusiastic about school and learning during summer and the rest of the year.
Education is an ongoing process which can take place throughout the year. If it can be worked into the daily summer routine in an enjoyable way, students will be ready for success in September. The key is finding the right balance between fun and learning, especially during those sunny days!
Joni Huang, Durham Region Branch Manager for Qualified Tutors Inc. www.qualifiedtutors.com.