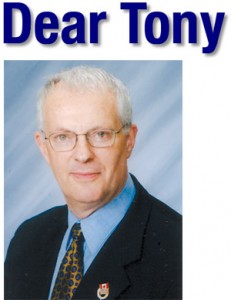 Dear Tony,
We have a terrific son who wants to go to university. Our family is being told that his marks and average, (consistently in the low 70s range), will not be high enough for university entrance. Help!
Drs. M & S, Toronto
There are many other excellent opportunities for post -secondary education such as exceptional, vast apprenticeship programmes, college and technical schools. Explore these on the web and you will be pleased with the complex and challenging programmes and job opportunities. University is not necessarily the answer for every student. An "interest inventory" questionnaire may help him to make the best decision for his immediate future which can always be changed as he matures. You may all be pleasantly surprised rather than concerned!
---
If you want advice, ask an expert!
Tony boasts 41 years as an educator and administrator. With his broad knowledge of education for all grades, he has counselled and continues to consult with students, parents and teachers.  His motto is "Keep kids in school and keep them happy!".
Finding the right answer and the right path are integral parts of making this happen.  Just drop him a line at "Dear Tony,"  and he will do his best to answer your question(s).
Send your question and Tony will respond. Please email to tony@qualifiedtutors.com