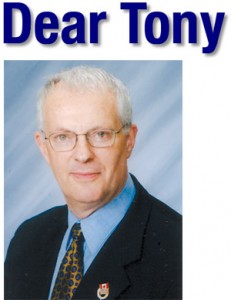 Dear Tony,
My daughter has been in Special Education withdrawal classes. She is now entering high school and we are all concerned that remaining in Special Education will add an additional stress to her by being teased, embarrassed, centered out etc. We are thinking of removing her IEP!
A & T, Toronto
Keep the IPRC and contact the Special Ed. dept at the high school! In secondary school the programme changes. There are no withdrawal classes for regular students. The expectation is that all identified students and their families will learn to cope with the special needs and use their identification as needed. It is an excellent learning advantage for your daughter to have this in her school record.
---
If you want advice, ask an expert!
Tony boasts 41 years as an educator and administrator. With his broad knowledge of education for all grades, he has counselled and continues to consult with students, parents and teachers.  His motto is "Keep kids in school and keep them happy!".
Finding the right answer and the right path are integral parts of making this happen.  Just drop him a line at "Dear Tony,"  and he will do his best to answer your question(s).
Send your question and Tony will respond. Please email to tony@qualifiedtutors.com