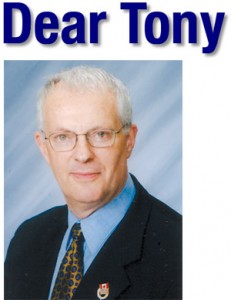 Dear Tony,
My son, Joshua, is starting Gr.11 and he has selected all university courses. He recently received his schedule and his university English, math and science courses had been rejected. He passed all of his Gr.10 work!
P.C, Scarborough
University courses in Gr.11 must have Gr.10 academic prerequisites. This is a Ministry of Education rule for all students. Perhaps he passed grade 10 at the "applied level", but he did not take the necessary academic subjects and that is why he is now being rejected. Contact the school to discuss this. There are many excellent courses in Gr 11 at the college and technical levels if this is the case.
---
If you want advice, ask an expert!
Tony boasts 41 years as an educator and administrator. With his broad knowledge of education for all grades, he has counselled and continues to consult with students, parents and teachers.  His motto is "Keep kids in school and keep them happy!".
Finding the right answer and the right path are integral parts of making this happen.  Just drop him a line at "Dear Tony,"  and he will do his best to answer your question(s).
Send your question and Tony will respond. Please email to tony@qualifiedtutors.com