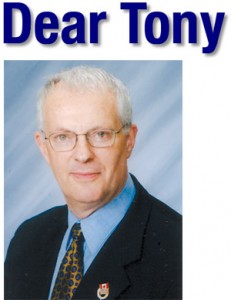 Dear Tony,
We have a daughter, Jessica, who was not allowed to enter public school this September although she is very bright and could easily do the work. She will be 5 in mid February. What can we do?
V & JR, Oshawa
Public schools have always used Dec. 31st as the birth date for entry to kindergarten…must be 5 by that date! There are many excellent preschool programs available until she is age appropriate. The advantage Jessica will have is that when she enters school, her birthday comes in the earlier part of the year, so she will excel.
---
If you want advice, ask an expert!
Tony boasts 41 years as an educator and administrator. With his broad knowledge of education for all grades, he has counselled and continues to consult with students, parents and teachers.  His motto is "Keep kids in school and keep them happy!".
Finding the right answer and the right path are integral parts of making this happen.  Just drop him a line at "Dear Tony,"  and he will do his best to answer your question(s).
Send your question and Tony will respond. Please email to tony@qualifiedtutors.com